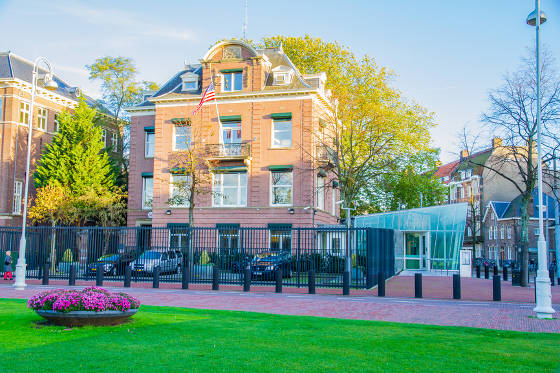 Below is a list of U.S. embassies and consulate generals worldwide
where American citizens can obtain a variety of services. Be aware that
the process
for getting a passport outside the United States is different
than the one you go through while inside the United States. Each U.S.
embassy and consulate has different procedures for submitting
and processing your documents. If you need submit an application or get
an emergency passport while abroad, be sure to research and
understand the requirements of the embassy or consulate where you will
apply.
Recommended Reading: How
to Protect your Passport While Traveling Abroad
Click below to locate the nearest
U.S. embassy or consulate general.




Africa




Americas

Central & South Asia


East
Asia & Pacific

Europe & Eurasia


Middle
East



Get
your passport or visa quickly.
U.S. Embassies & Consulates in Africa
U.S. Embassies & Consulates in the Americas
U.S. Embassies & Consulates in Central and South Asia
U.S. Embassies & Consulates in East Asia and Pacific
U.S. Embassies & Consulates in Europe and Eurasia
U.S. Embassies & Consulates in the Middle East