Getting your passport application expedited in Dallas
can be done a couple of ways. One, you can schedule an appointment at
the Dallas passport agency and submit the application yourself. Two,
you can get a third party such as a registered passport courier service to hand deliver your application to the Dallas processing center.
You can schedule an appointment at the Dallas Passport Agency
if you are traveling internationally in less than 2 weeks or need to
obtain a foreign visa within 4 weeks. A hard copy of your itinerary or
other proof of international travel
is required to apply at this agency. Processing time is within 8
business days. The actual time it take to get your passport will depend
on your departure date and the volume of applications at the time you
apply.
Don't have the time nor the desire to travel to the Dallas agency and spend the day in long lines? You can authorize a passport courier service to submit the application on your behalf. Expediters from the Dallas area are listed below.
Recommended:
Rush My Passport
Rush
My Passport is one of the most popular passport expediting services
available to U.S. citizens who travel internationally. This travel
document specialist has been featured on Forbes.com and MSNBC and
helped thousands of American citizens obtain passports quickly.
Click here to visit Rush My Passport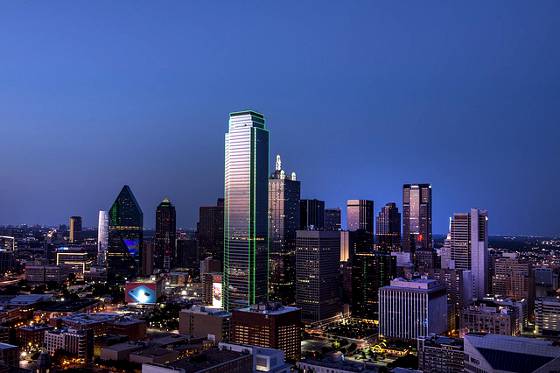 A Briggs Passport & Visa
15950 N Dallas Pkwy, Suite 400
Dallas, TX 74248
(214) 443-9881Cindy Passports & Visas
2938 Valley View Lane
Dallas, TX 75234
(972) 241-6644American Passport Experts
11520 N Central Expressway, Suite 163
Dallas, TX 75243
(214) 341-4949International Passport Visa
2821 McKinney Ave, #8
Dallas, TX 75204
(214) 272-9648Out Passport Inc
3529 Wheeler Street
Dallas, TX 75209
(214) 522-4173International Passport
1555 Mockingbird Lane #208
Dallas, TX 75235
(214) 638-0811Ethiopis Travel
9304 Forest Ln Suite 231
Dallas, TX 75243
(972) 792-0236AA Passport and Visas Expedite Service
811 S Central Expy
Richardson, TX
(469) 422-2788

Iratex Passport & Visa
203 W Euless Blvd # A
Euless, TX 76040
(817) 267-7741

A1 Passport & Visa, LLC
777 S. Central Expressway #7b
Richardson, TX
(972) 664-0786

Universal Passports & Visas
7515 Greenville Avenue # 1010
Dallas, TX
(214) 739-3400

Executive Passport & Visa Service
2412 Laurel Lane
Plano, TX
(972) 424-1982
Click here to get your passport in 24-48 hours